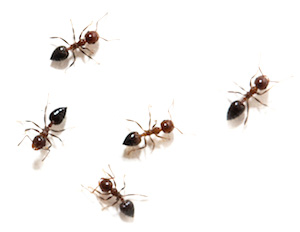 What You Need To Know
In Missouri, we have many different species of ants; Carpenter ants, acrobat ants, odorous house ants and pavement ants are the main structural pest that we run into in this category. These various species are controlled by deploying different techniques per each species. Some species are eliminated through the use of baits, while others are more adequately eliminated through routine applications.  This makes the identification of the species vitally important when trying to control.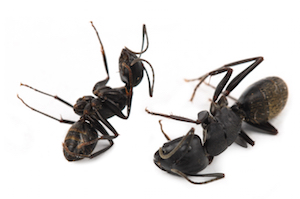 Can I Get Rid Of Ants Myself?
Over-the-counter products have unintended consequences, such as making the problem worse or moving the issue to another area. Odorous house ants, for example, are difficult to control because they can live completely cut off from their exterior environment. They're very resourceful, so they can easily survive inside for an entire cold season. We routinely receive calls November through March about ants making an appearance inside even if it's 10° outside.

What Davenport Pest Management Can Do For You
Ants are an insect that we recommend only be treated by a professional.